El pasado 20 de julio, los miembros de la Asociación Española del Lujo – Luxury Spain se reunieron con motivo de 1ªEdición Networking Socios en el exclusivo BLESS Hotel de Madrid
 Una iniciativa creada por el Comité de Networking de la Asociación Española del Lujo – Luxury Spain, qué permitirá afianzar relaciones, a la vez que generar nuevas alianzas entre los socios, una tarde de networking para potenciar sinergias y crear nuevas oportunidades de negocio.  Una magnífica oportunidad para consolidar beneficios de mutuo interés entre miembros, en un ambiente único, selecto y distendido.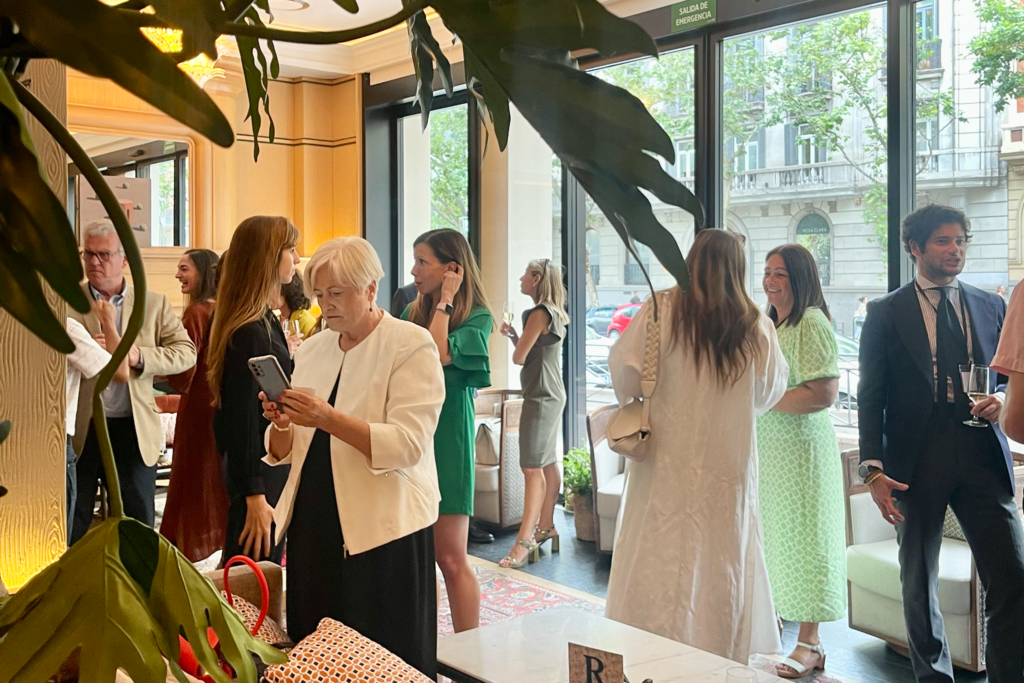 Agradecemos a nuestros socios por acompañarnos en este excelente After Work:
Best of Europe – VIPs in Spain, Spain Top, Tailor Made Concierge, Tailored Spain, Across Spain, Hotel Bless Madrid, Chocolat Sweet Home, Corredor Mató, Teresa Sapey, AESS, The Arc Collection, More & More, Lux Andalux, Six Senses, Claudia di Paolo, Winback, Isabel Abdó, Querseria La Antigua, La Regañá, Licores Baines, Lorusso, Castillo de Canena, Caprichos del Paladar, Imperia Foie Gras, Jamones Blázquez, Madrid Destino y Porsche.