La Asociación Española del Lujo – Luxury Spain estuvo presente en la 11ª edición de la Global Gift Gala de Marbella que tuvo lugar el pasado 24 de julio en el magnífico Gran Melià Hotel Don Pepe de Marbella.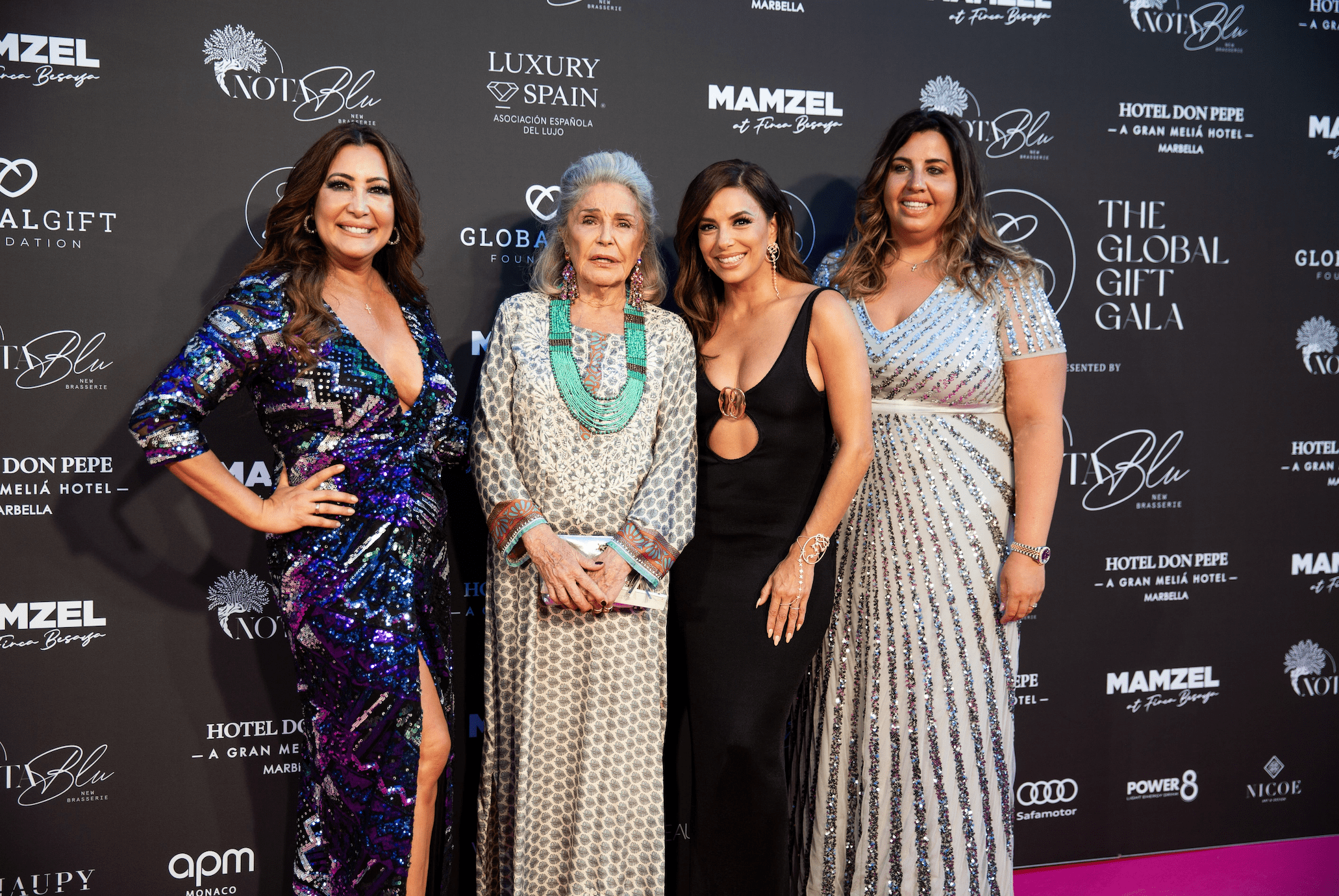 Más de 200 invitados disfrutaron de una espectacular velada que cada año recibe a numerosas celebrities de renombre internacional, empresarios, lideres de opinión para que la Gala sea un verdadero éxito y goce de una repercusión mundial.
Equipo
La Gala fue fundada por María Bravo para apoyar distintas causas solidarias. The Global Gift Foundation tiene como objetivo  llevar a cabo eventos exclusivos con la finalidad de recaudar fondos en apoyo de proyectos filantrópicos.
Eva Longoria como gran anfitriona, colabora y apoya desinteresadamente las iniciativas de la fundación y ha creado la Eva Longoria Foundation.
Asociación Española del Lujo
La Asociación Española del Lujo – Luxury Spain tuvo una presencia activa en diferentes momentos de la Gala donde participó tanto en el cóctel de bienvenida como en la subasta y rifa solidaria posteriores a la exquisita cena de gala.
Varios socios pudieron disfrutar de la gala junto a nuestra presidenta Honorífica S.A.R la Princesa Béatrice d'Orléans, como nuestra presidenta ejecutiva Cristina Martín.
Los socios de Luxury Spain Gourmet: Malabusca Gin, Bodegas Hispano Suizas yLorusso tuvieron presencia en diferentes corners durante el cóctel de bienvenida.

Rifa solidaria
Como remate a esta noche mágica, se llevó acabo una subasta y rifa solidaria.  Nuestro socio Hotel Ritz Carlton Tenerife, Abama subastó una exclusiva y lujosa Penthouse Royal Suite en su Hotel de Tenerife.
En la rifa solidaria, estuvieron presentes las marcas y socios de Luxury Spain Beauty como Glo 910 Alqvimia y SeaSkin. Así mismo también participaron otros socios de La Asociación Española de Lujo – Luxury Spain como: Pablo Garrigós, Isabel Abdó, Anantara – Villa Padierna y The Arc Collection.
Todos los fondos recaudados se destinaron a las distintas fundaciones soportadas por Global Gift Foundation.
Para ver más fotos del evento en nuestro Pinterest
#luxuryspain #luxuryspainevents #luxury #globalgiftgala #globalgiftfoundation #luxurybrands